This study focuses on the solutions that AdsWizz provided for Big Mobile – a leading digital ad-tech solutions company in the Asia-Pacific region. Their goal was to set aside guesswork when it comes to measuring the performance and return on investment for the audio ad campaigns of a major Australian brand. The challenge was to replace assumptions and suppositions with tangible solutions and true demonstrable return on investment.
Our powerful tools and audio ad formats help advertisers overcome measurement and attribution challenges, true barriers in the audio advertising industry. AdsWizz leveraged Big Mobile's location-based ad technology to identify a device during an in-app audio session, then track it against device IDs that go to a brick-and-mortar store location. Big Mobile together with AdsWizz managed to accurately record retail store traffic and measure uplift in visits to their stores as a direct result of the digital audio campaigns.
By utilizing AdsWizz interactive audio format, Big Mobile campaigns exceeded expectations and obtained outstanding and measurable results. Store tracking was tested and revealed a 90% lift in footfall traffic to the client's retail locations when individuals listened to their
audio ads.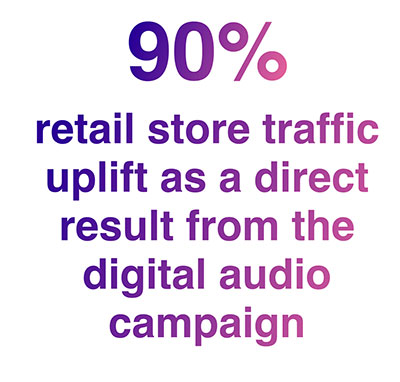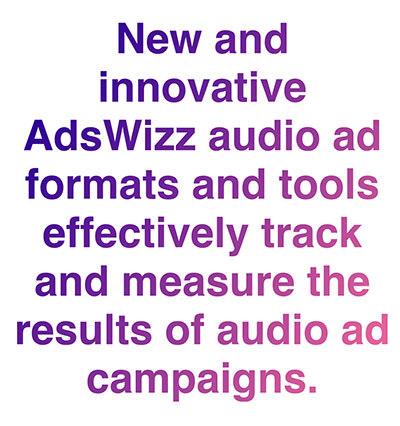 "
"We are very pleased with the results and have already signed with advertisers for follow-up campaigns. With brick and mortar stores, measuring the success of our audio advertising campaigns has previously been based on guesswork and estimation. Now we have a tangible way to access and track real ROI. It's a significant advancement in the growing audio industry and we are happy to be on the forefront of this cutting edge technology."
Andrew O'Shea
Chief Sales and Marketing Officer
Technology for a sound world
.