BMW, the world's leading premium manufacturer of automobiles and motorcycles wanted to drive awareness and app downloads for their new 'Access by BMW' program — the subscription service that gives drivers on-demand access to a stable of premium vehicles, and lets them switch them out at any time, for any reason, as often as they'd like, catering for a driving experience unlike any other.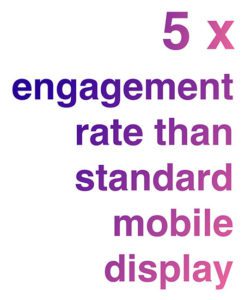 BMW partnered with iHeartMedia to run this campaign. With over a quarter of a billion monthly listeners in the U.S. and over 85 million social followers, iHeartMedia reaches 150 markets over 858 owned radio stations. iHeartRadio, iHeartMedia's digital radio platform, is an all-in-one digital audio service with over a billion downloads. Through iHeart Radio, BMW could leverage the AdsWizz interactive audio ad format, ShakeMe™. At the end of the ad, mobile listeners using smartphones were invited to shake their phones in order to open and download the "Access by BMW" app.
Listeners did not have to click on the ad to interact with it, but merely shook or tapped their phone during or just after hearing the ad to proceed with the download. The interactive audio ad format from AdsWizz is carefully designed to accelerate conversion by immediately enabling listeners to make a purchase, donate, vote, or register for an event.
By leveraging ShakeMe™, the BMW campaign received an engagement rate 5x higher than by using standard mobile display ads.
Technology for a sound world
.