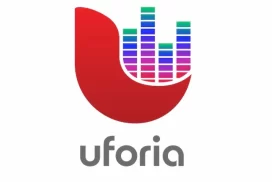 Transforming Podcast Monetization: A Data-Driven Success Story
Facing the daunting task of amplifying podcast monetization, Uforia, the radio broadcasting, podcast, and music events division of TelevisaUnivision, sought to bridge content creation with revenue enhancement. To this end, they fine-tuned audience engagement, introduced a commercially sound strategy for advertisers, and streamlined their reporting and analytics process, integrating Simplcast and AdsWizz for content management and monetization solutions. This focused approach directed at the Hispanic demographic and an all-encompassing reporting framework elevated their advertising game, selling curated audience experiences. The outcome was a significant audience growth in a year, projected to rise in the ensuing year, affirming Uforia's successful pivot to a data-driven monetization strategy.
Uforia, aiming to bridge the gap between content creation and revenue generation, recognized the necessity to revamp its podcast monetization strategies. Their goals encompassed significantly boosting audience engagement, ensuring a commercially viable approach to lure advertisers, and setting up an integrated reporting and analytics system to access in-depth insights into the podcast network's performance.
Unify Platform Management – Uforia embarked on a significant restructuring, transitioning from various dispersed platforms to a single integrated solution by incorporating Simplecast and AdsWizz for content management and monetization, respectively, to address fragmentation challenges, enhance team collaboration, and create a smooth linkage between content creation and monetization.
Enhance Audience Targeting – The focus aimed to amplify audience targeting by leveraging AudioServe, specifically the Hispanic demographic. A meticulous examination of audience tastes, consumption behaviors, and interactive patterns across multiple languages and platforms was conducted by Uforia to draw advertisers seeking to tap into this niche demographic.
Optimize Reporting – A revamped reporting architecture within the unified platform was built to ensure Uforia could furnish holistic and accurate data with data-driven decision-making by enabling metrics like audience engagement, downloads, impressions, and ad performance. They could now foretell growth patterns and fine-tune targeting tactics by capitalizing on machine learning and forecasting tools.
Uforia leveraged the capabilities of AdsWizz and Simplecast while focusing on their product, audience, and prospective advertisers.

Unified Content Management –

By transitioning to a unified platform, Uforia facilitated enhanced reporting, improved time management, fostered collaboration, and provided sharp insights to guide decision-making.



Unleashing Creativity –

By freeing content creators from cumbersome administrative tasks, creativity soared. This emphasis on content led to a remarkable 67% increase in audience engagement within a year, and projections show a further 70% rise in the year ahead.



Revolutionizing Advertising –

With a renewed understanding of its audience, Uforia transformed its advertising approach. Instead of merely marketing shows, they showcased curated audiences, enticing advertisers eager to reach this specific and engaged demographic.



Data Mastery –

The efficiency in reporting reached new heights, transforming intricate data into actionable strategies, thereby arming the sales and programmatic teams with the knowledge to make strategic advertising choices. In embracing a data-driven approach, Uforia positively influenced content formulation, audience outreach, and advertiser collaborations, reinforcing monetization and expanding growth prospects.
Uforia's shift to a cohesive strategy using AdsWizz and Simplecast yielded remarkable results. They optimized their advertising and content management by honing in on the Hispanic demographic and employing data-driven decision-making. With even more anticipated expansion on the horizon, Uforia's journey is a testament to the fact that with the right tools, strategy, and understanding of one's audience, it is possible to turn challenges into significant opportunities for growth.

Hear this story directly from Hernan by listening to his interview with Justine Benjamin, Head of Global Marketing, in the AdsWizz/Simplecast booth at Podcast Movement 2023.
Technology for a sound world
.