We are thrilled to share that we were honored with not one, but three top awards at The Drum Digital Advertising Awards and Digiday Technology Awards galas held in New York on November 13 and 14 respectively. These awards reward programmatic performance and give recognition to the best in the programmatic and ad-tech industry. We're proud to be recognized alongside 20th Century Fox, PMG, Old Navy, Salesforce, Twitch and many other outstanding recipients.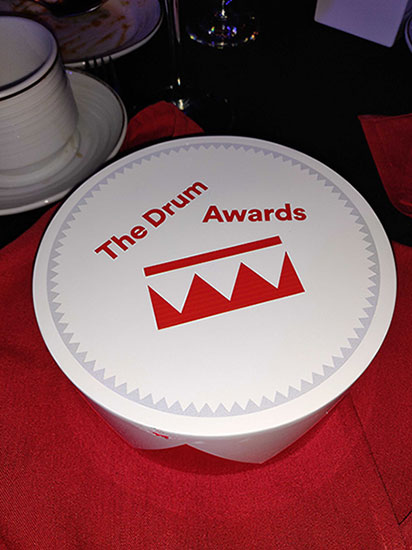 The Drum awarded AdsWizz with Best Overall Technology for Programmatic Trading for the third time (we won the same award in the UK earlier this year, as well as in 2018) and for the Most Effective Programmatic Media Partnership. Digiday honored AdsWizz with Best Monetization Platform for Publishers.
The DRUM USA awards jury had this to say about us: "They had already cornered the audio market and pushed innovation to the top of their agenda. They have also proven success for advertisers, users and media owners and as audio grows in popularity, their full suite offering and innovative formats will stand out."
The DRUM Most Effective Programmatic Partnership award is with Spark Foundry and AI Music for our work on a fully personalized audio ad experience for Cox Media. Collaborating with Spark Foundry and AI Music, we were able to combine multiple areas of expertise to produce an audio campaign that intelligently adjusted the background of the audio ad to the music genre of the listener. The result was a less disruptive listener experience, and a more cost effective and highly successful campaign. The Cox campaign ran on Pandora in Q1 of 2019 and had a 20 percent reduction in production cost, more than 95 percent reduction in production time. In addition, the AI Music versions of the audio ad generated 238 percent higher engagement than non-AI Music versions running on Pandora and provided a less disruptive experience for the listener.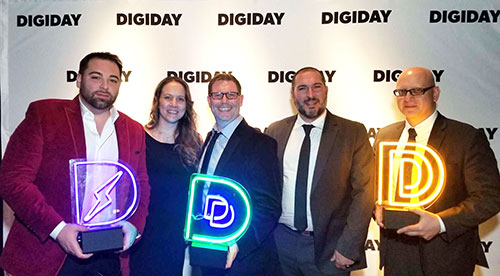 The Digiday Technology win for Best Monetization Platform for Publishers recognizes the top platform that allows publishers to monetize via relevant, highly contextualized ads without compromising their editorial perspective. Our programmatic platform enables audio publishers to optimize revenue, increase fill rates, and deliver ads that are targeted and relevant to listeners, creating a positive listener experience.
We'd like to congratulate all of this year's DRUM Digital Advertising and Digiday Technology award winners!